We value our clients and strive to build relationships that last long after their new homes are unveiled. Preview our clients' stories to understand the Mark Adler difference!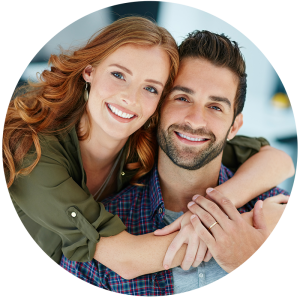 Over the past year, we worked with Mark Adler Homes & his team to build our house. We were new to the new build process, but after working with them during that time, and now having lived in our home for a couple months, we are very happy we made the decision to purchase a Mark Adler Home.
From the architectural layout to the appliances, to the attention to detail, and many other aspects, we have been very pleased with all the items that have been incorporated into our new home. We have had a few items that we have brought to the team's attention after moving in and they have been prompt on answering & addressing any questions or concerns.
We highly recommend Mark & his team to anyone that is thinking of pursuing a new build home.
– Matt & Melanie
Mark Adler Homes did an excellent job throughout the whole building process!
The house is beautiful, and the dedication to perfection and high quality can be seen throughout, even in the little details. We greatly appreciated that Mark Adler Homes was able to beat the time schedule by 3 weeks in an unprecedented time of Covid and supply shortages.
My wife and I had never built a new home. Mark worked with us so that building a new home became a reality. Mark helped us better understand the real estate market in the US and always treated us fairly, knowing that our financing was probably more complicated than usual.
All the people, including the contractors, involved were always professional and extremely hard working. The construction manager worked in the evening and over weekends to get things done and was always available and flexible regarding any changes.
Thank you again to the team at Mark Adler Homes for an exceptional building experience and superior customer service.
– Volker and Stella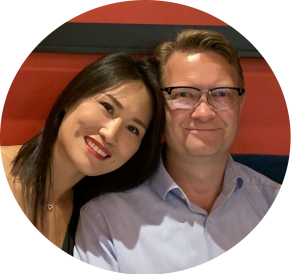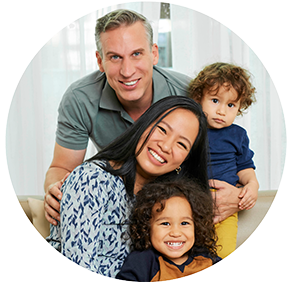 Mark Adler Homes should be your first choice when it comes to a new construction home in southeast Michigan! We just moved into our new home and could not be happier!
After looking at several other builders in the area, we toured a Mark Adler home nearing completion. Not only did we love the style of the home, but we were impressed with the quality of craftsmanship and attention to detail.
After meeting Mark, we were confident we were making the right choice. Being first time home builders, Mark and his team walked us through the process. We were able to customize all the finishes including hardwood floor color, countertops, tile, lighting, and hardware selections.
Mark Adler Homes kept us informed throughout the process and any questions or changes we had along the way were immediately addressed. The job site was always kept clean and his team was very professional. We love our new home and would highly recommend Mark Adler Homes if you are considering new construction.
– Jeremy & Michelle
Mark Adler Homes is absolutely the best choice you can make if looking to build new or renovate. Mark and his crew are honest and transparent through the entire process. Every step is made easy and fun. Their work is done professionally and timely, with quality contractors and workmanship throughout. We wouldn't trust anyone else, and I couldn't give a stronger recommendation. Mark Adler truly cares about his customers, and the physical results reflect his dedication and demand for perfection
– Jack and Julie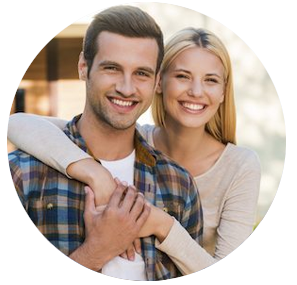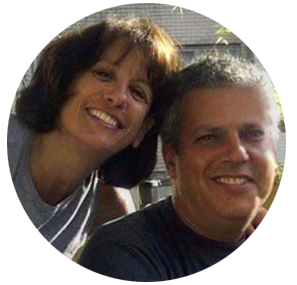 Building a new custom home was truly an incredible experience with Mark Adler Homes. Not only were we embarking on building a new home for the first-time, we were undertaking this strange adventure from out-of-state, with construction horror stories of friends ringing in our ears. Well, our adventure turned out to be an excellent one.
We originally set out to buy a house and renovate, but when our realtor asked if we might be interested in building, we decided it was worth investigating. Our realtor thought very highly of the Mark Adler homes he had seen, and soon after meeting Mark himself, we were convinced this was the way to go.
The adventure began. From customizing the floor plan to selecting cabinets, floors, carpet and everything — including the kitchen sink — we were making decisions we never thought we'd ever be making. And we watched our house being built from afar, with the help of a wonderful film student in the area.
Of particular note is a comment from one of our neighbors soon after moving in. She said, "I was so impressed with Mark's consideration of us as neighbors. He made sure we knew how to contact him and took great care to minimize inconvenience to us."
It was truly a pleasure working with Mark and his team – they delivered expertise and professionalism, on schedule. We have a house we love – and so does our dog.
– Peggy & Andy
Mark Adler Homes did an amazing job on our custom complete home remodel. Mark, his team, and his trades were very knowledgeable and professional. They provided excellent customer service. They kept a clean and safe work site. They were easy to work with and responsive to our wants and needs. They masterfully dealt with the unexpected and unavoidable issues that arise in a home remodel. They worked tirelessly to achieve the high quality dream home we wanted in a timely manner. We would highly recommend Mark and Adler Homes.
– Lisa & Richard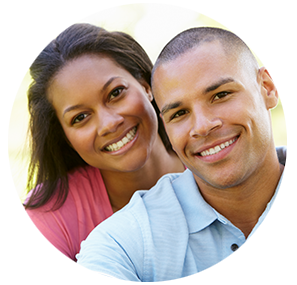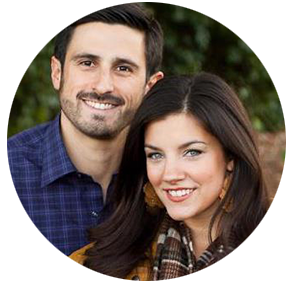 Our experience with Mark Adler Homes and their design studio was amazing. Knowing that Mark and his team would be there with us from start to finish (and thereafter) was a huge relief during what is usually a very stressful process. Mark not only came out to the site to give us a personal tour but he sat with us during every decision we needed to make. He explained every component of the house in detail, leaving us with a total sense of comfort.
We are so proud to invite family and friends over, receiving the highest praise for our beautiful home.
We would recommend Mark Adler and his team to anyone thinking about purchasing a home.
Thank you Mark Adler Homes!
– Jeff & Ellen 
From the moment, we met Mark Adler and his team at Mark Adler Homes, we were very impressed and knew we were in good hands. Even though we only saw the foundation when we first signed up, we had faith he would build our perfect home.
We just moved in a couple of weeks ago and we could not be more thankful. The Mark Adler Team has made our moving experience as smooth as possible. I would particularly like to highlight the dedication and kindness of Cheryl. She has and continues to personally help us in all aspects of our move including the expected nuances of a newly built home. We are so happy to be part of the first townhome community in Berkley and cannot wait to see the completion of the project, which becomes more beautiful each day.
Thank you
– Paola & Sathish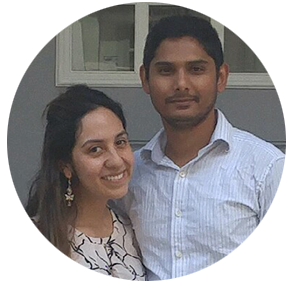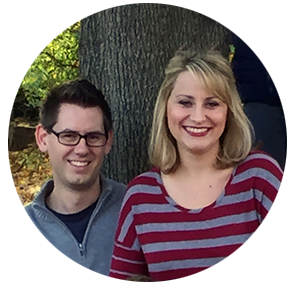 Our experience with Mark Adler Homes was exceptional. We knew from the first time we met Mark and toured one of his homes that he would do an amazing job; his attention to detail was immaculate, and the passion and enthusiasm he expressed for his craft was intense.
Mark personally guided us through the process from start to finish. There were many decisions, but he was incredibly patient and supportive; he shared his knowledge and suggestions, but never imposed his opinions. Mark went to great lengths on multiple occasions to ensure that we could turn our unique vision for our home into a reality. His entire company is made up of a group of incredibly kind and professional people who clearly value and strive for customer satisfaction. Our home was even completed earlier than expected!
We love the home that Mark and his team created for our family. Out of all the decisions we made throughout this process, choosing Mark Adler Homes was the best and most important one!
Since moving into our home, we've spoken to people who have used other builders in the area who didn't seem as satisfied with their experience. We love the home that Mark and his team created for our family. Choosing Mark Adler Homes was the best and most important decision we made!
– Kevin & Ashlee
Our decision to build with Mark Adler was one of the best choices we've ever made. Our realtor had a previous relationship with Mark, a relationship we're so glad existed! We wanted to build a new home, but we didn't want something that felt like a cookie cutter; we wanted to be able to customize the layout and exterior – something that Mark was more than happy to accommodate! Mark was not only receptive to our ideas, he was equally as excited as we were to come up with different ways to move things around. One of our meetings started with Mark being super excited about something he saw in a magazine while on a flight that he thought we would love, and he was right!
Mark has an incredible reputation in the area, his name has come up in so many discussions I've had with family and friends and after working with him and his team, it's abundantly clear why! If you're looking to build a new home, but are afraid of the process, Mark Adler homes is your best option. Mark and his team were always available to answer questions, very responsive, and made the experience much less stressful than I had ever imagined!
– Ryan & Emily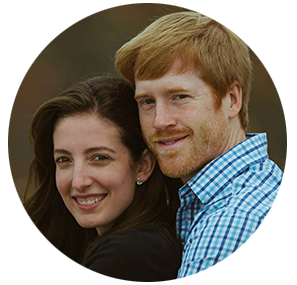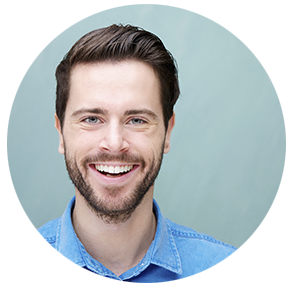 As a first time home buyer, I was apprehensive about going through the home buying process. After looking for awhile, I noticed that there were several features included in a Mark Adler Home that were not included in the other new and existing homes I had looked at. After discussing the different floor plans, available lots, and the construction process, I decided to purchase a home from Mark. During the build process, I was able to review the work that was being done every step of the way, ask as many questions as I wanted, and was provided with honest advice about the materials used – Mark had also allowed me to make several changes to my home during the build process to make it truly unique. The whole experience was very positive, and I have received many compliments on the layout, the various features of the house, and the materials used. I would definitely recommend Mark Adler Homes to anyone looking to build a new home.
– Ron
If you want quality craftsmanship, a timely built home, and a courteous construction crew from start to finish, then we highly recommend Mark Adler Homes. As first time home builders who were expecting our first child, we chose Mark Adler homes over two other builders in the area. We were impressed with the quality of the homes, the numerous models he had to pick from, and the lots available. We were able to customize the details of our home to truly make it our own. Mark and his staff guided us through the journey almost as if we were family. Thanks to the team, it was much more than building a house, it was an experience that we will have for life.
We are so happy with the all the options available to choose from, if you dream it they can do it. The team did a great job and went above and beyond to make us happy with every last detail. From last minute changes and countless questions, no one made us feel like we were bother.
We love our new home and feel lucky to be in it. We would recommend them highly to anyone that wants a quality home with great features. They didn't just build us a house, they built us a home!
– Brian & Samantha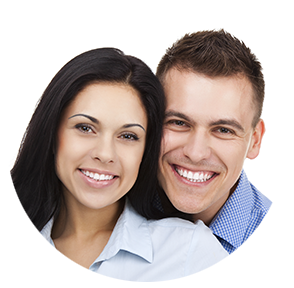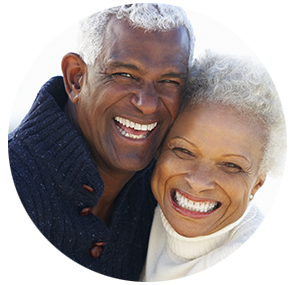 We've been in our house nearly 3 months now and couldn't be happier. We shopped for homes in the area for years and were lucky to meet and work with the people at Mark Adler Homes. We started out with a very specific set of wants and needs. Mark had an excellent selection of plans to choose from that satisfied our needs. What was special was how they were willing to tailor any of them to satisfy our wants as well. A foot here, a switch there, a customized island, and a gable for fun gave us a house that is uniquely ours and checks all of our boxes and more. Whether it was a custom detail at design conception or a last minute request that sent Elizabeth and Ed scrambling, we always felt that our house and our satisfaction was the #1 priority.
– Kim & Jeremy